DUI & Criminal Defense Attorney in Phoenix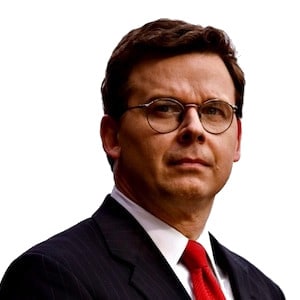 The Law Office of James E. Novak
In a matter of seconds, your life can suddenly take a turn for the worst. All it takes is flashing red lights in your rearview mirror or uniformed law enforcement officers at your door. An arrest for an alleged felony or misdemeanor in Phoenix or the surrounding areas is traumatic enough. Going through the Maricopa County criminal justice system can be anxiety-inducing, on top of already extreme emotions you may be experiencing. Maricopa County is known nation-wide for Sheriff Joe Arpaio and a particularly strict justice system.
When you have so much at stake, you need representation from someone with more than just a Doctor of Jurisprudence degree. You need the counsel of an attorney who is experienced in defending people facing charges if felony or misdemeanor in Mesa, Tempe, Chandler, Gilbert, Scottsdale and the surrounding areas. You need an attorney who is a trial tactician and who will not settle for the easiest solution.
STEP 1

»
Call (480) 413-1499 or send an online message to have your questions answered during a free initial consultation.
STEP 2

»
We analyze all aspects of your case, and gather time-sensitive evidence, testimony, and documents in order to build a solid defense.
STEP 3

»

Let's Begin
We will assist you in all stages of your case and pursue case dismissal, not guilty verdicts, acquittals or other favorable outcomes.
Tempe Criminal Defense Attorney Serving Mesa, Scottsdale, Phoenix, Chandler and East Valley cities within Maricopa County
Free DUI & Criminal Defense eBook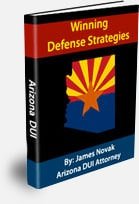 With over a decade of experience in criminal defense, James E. Novak has successfully defended hundreds of misdemeanor and felony cases throughout Mesa, Tempe, Scottsdale, Chandler, Gilbert, Phoenix and nearby areas. His experience extends to both defense and prosecution. However, James E. Novak's perspective of the Arizona justice system is strengthened by other critical skills.
A formal training in engineering has provided James E. Novak with a deep understanding of technical issues related to criminal cases, including crime scene investigation, crime lab testing, accident reconstruction, and other areas. Additionally, a Masters of Business Administration (MBA) provides him with a greater understanding of the nuance behind white collar crimes, such as fraud, embezzlement, employment crime, and other business-related crimes. These skills can be definite assets in identifying and acting upon weaknesses in the prosecution.
If you are facing a misdemeanor or felony charge for theft, assault and violent crimes, theft crimes, domestic violence, sex crimes, marijuana crimes, or drug crimes in the East Valley area, contact The Law Office of James E. Novak. His experience and commitment to your case are high, no matter the severity of your alleged criminal offense. Your initial consultation is free and will provide you with the information you need to understand the charges against you and identify the most favorable defense strategies to pursue.
The Law Office of James E. Novak values transparency and open-communication. These are critical factors in building a relationship with clients. James E. Novak has also been awarded a Masters in Counseling/Education, which goes a long way towards helping to ensure that your relationship with your attorney is both productive and strong. With representation by our firm, you can rest assured that you will be kept aware of the "how" and "why" behind each decision made. Additionally, these skills translate to all areas of James E. Novak's transactions as a defense lawyer in Maricopa County, both inside and outside of the court-room.
Tour Our East Valley OfficeMesa DUI Attorney
In 2009, according to the Fatality Analysis Reporting System, Arizona ranked #8 in DUI-related traffic fatalities. This underscores just how seriously the Arizona state legislature and law enforcement officers take the crime of driving under the influence of alcohol or drugs. An arrest for DUI in Mesa or in another Maricopa County area is therefore a situation to be taken seriously. Even if it is your first DUI in Tempe, Mesa, Chandler, Scottsdale, Gilbert, or another area, it's important to do everything in your power to minimize or avoid the consequences.
James E. Novak is experienced in defending cases of first DUI, second DUI, extreme DUI, super extreme DUI, DUI with child in vehicle, DUI with drugs, and related driving under the influence offenses. However, it takes more than experience to successfully defend DUI cases time after time. Because the prosecution often relies on the results of sobriety testing, including blood, breath, and urine tests, it's important to understand the science behind them. The results of these tests may prove inaccurate due to poor machine maintenance, interference with other signals, medical conditions of the defendant, and a host of other reasons. James E. Novak uses these details to your advantage.
Many people in need of a Mesa DUI lawyer do not realize that there are two aspects of a drunk driving or drugged driving case: criminal and administrative. You have 15 days after your arrest to request a formal review hearing and contest the administrative suspension of your driver's license by the Arizona Department of Transportation. James. E Novak is experienced in representing men and women during these important DUI license suspension hearings in Mesa, Phoenix, Scottsdale, Tempe, and throughout Maricopa County.
Fighting for Your Future, Every Step of the Way
As a Phoenix defense lawyer, James E. Novak is ready to help you overcome the accusations you're facing, including felonies, misdemeanors, and administrative matters. Because the Law Office of James E. Novak focuses exclusively on criminal cases, you can be confident that your case is getting the attention it needs from a trial veteran. This includes proactive representation in cases of theft, juvenile crimes, property crime, sex crime, domestic violence, white collar crime, assault and violent crimes, violation of probation, and gun crimes.
It's critical to understand that an arrest for any crime does not mean conviction will follow. Even in cases of marijuana possession and other drug crimes, there are many details that can be used to build a strong defense. Remember: the prosecution must prove your case beyond a reasonable doubt. A drug defense attorney in Chandler can find weaknesses in investigation procedure, instances of constitutional rights violations, and other factors that can be used to your defense. No matter the charge you are faced with, your case will receive the utmost level of attention from a distinguished Arizona defense lawyer.
Proudly Defending the Maricopa County, AZ Community
For over a decade, James E. Novak has fought hard for the futures of men, women, and youth facing criminal charges in Tempe, Mesa, Chandler, Phoenix and nearby areas. As one of the nation's largest counties with roughly 3,800,000 residents, Maricopa County presents a diverse network of communities, rich in culture and history. The Law Office of James E. Novak represents clients from all walks of life, allowing James E. Novak to uphold the rights of East Valley residents and secure a fairer future for members of the community facing a felony or misdemeanor in Maricopa County.
Maricopa County is certainly a county on the move, filled with many of the fastest-growing municipalities in the nation (according to a 2007 Forbes report). It is home to Phoenix, the capitol of Arizona, and sixth most populated city in the United States with about 1,455,000 people. Crime has gone down considerably in the past few years, particularly in assault and violent crime, though kidnapping and theft crime in Phoenix is still a concern. As a Mesa defense attorney, James E. Novak represents individuals facing these charges in Maricopa County, helping ensure they receive a fair trial and aggressively fighting for a positive outcome.
Take the First Steps towards Combating Your Charges
Call (480) 413-1499 or send an online message to speak with Mesa defense lawyer James E. Novak. The initial consultation is free and is your opportunity to get the answers you need to make an informed decision about your future. An arrest for an alleged crime, including assault, theft, juvenile crimes, sex crimes or domestic violence in Mesa, Tempe, Scottsdale, Gilbert or other Maricopa County areas should not be taken lightly. Take the important first step towards combating the charges you face and putting your life back on track by contacting the Law Office of James E. Novak today.