Arson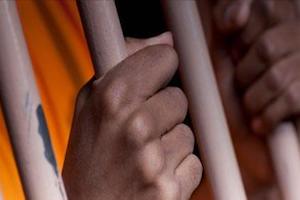 No matter the amount or type of property damage inflicted, a charge of arson carries the potential for serious penalties, including jail time, steep fines and a criminal record. If the alleged damage was sever enough, you could even be facing a felony charge, with even more at stake. Arizona law enforcement takes the crime of arson very seriously, and if you've been arrested for this offense, you face a difficult journey ahead.
At this critical and stressful time, an experienced attorney is key in protecting your freedom and future. With the help of a skilled lawyer, you may be able to have your case dismissed, your charges reduced, or a not guilty verdict.
Maricopa County Arson Defense Attorney
With more than 15 years of experience defending those facing criminal charges like arson throughout Arizona, defense lawyer James Novak is ready to take on your arson charges, no matter how difficult the circumstances. His law firm is dedicated to giving each client individual attention and forming a unique defensive strategy to fit every case. You can count on James Novak to aggressively fight your charges and seek out a favorable resolution through a proactive approach.
It is important to start forming your defense as soon as possible, so take the first step in protecting yourself. Call the Law Office of James E. Novak today to schedule a free consultation with James Novak and his team. The firm has served hundreds of clients facing property crime charges throughout Tempe, Mesa, Gilbert, and the surrounding areas.
---
Definition of Arson in Arizona
According to Arizona Statute 13-1703 and 13-704, arson is when a person "knowingly and unlawfully damages a structure or property by knowingly causing a fire or explosion." Since explosions are included, fireworks can be a source of arson.
The crime of arson is actually broken up into several different categories in Arizona, depending on the intent and damage caused, and the offenses vary in severity.
Reckless burning is classified as any fire or explosions unintentionally caused by an individual that causes damage. For instance, if a person accidentally left a campfire burning and cause the nearby forest to catch fire, it would be considered reckless burning. This offense is a class 1 misdemeanor.
It is illegal in Arizona to burn a cross or any other type of symbol on another person's property without their consent, on a highway or in a public place. This type or arson is a class 1 misdemeanor.
Wildlands burning refers to the burning of forests, but the severity of the offenses varies depending on the circumstances:
If the fire was caused by the negligence of the offender, like leaving a campfire unattended, the offense is a class 2 misdemeanor
If the fire was caused by reckless behavior on the part of the offender, such as building a huge fire with no safety precautions, it is a class 1 misdemeanor
If the fire was intentionally set, the offense is a class 6 felony
If the fire places a person or structure in danger, it is a class 3 felony
Any other intentional damage caused with fire is categorized by the damage inflicted:
If a an unoccupied structure is harmed it is a class 4 felony
If an occupied structure is damaged the offense is a class 2 felony
If a prison or jail is harmed it is a class 3 felony.
---
Penalties for an Arson Conviction
Since the severity of the offense committed varies widely, the potential penalties are also different between the charges. Repeat offenders will also face more severe penalties than first-time offenders. For first time offenders, a class 2 felony arson charge could mean up to 12.5 years in prison. The help of a lawyer is crucial in arson cases, as a skilled attorney may be able to have your charge reduced to a lesser offense.
---
The Law Office of James E. Novak | Mesa Arson Lawyer
No matter the circumstances, if you are facing a charge of arson in Arizona, you need an attorney to help you defend your rights and your future. The legal team as the Law Office of James E. Novak is ready to guide you through the criminal proceedings with as little stress as possible. For those living in Mesa, Tempe, Scottsdale or the surrounding areas, call (480) 413-1499 today to schedule your free consultation.