Cocaine Charges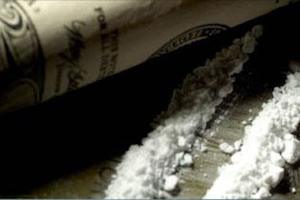 According to the lawmakers in Arizona, cocaine is an extremely serious drug that fuels excessive amounts of criminal activity year after year. Because of this, crimes involving cocaine are prosecuted very harshly. If you have arrested for a cocaine related offense, it is vital that you contact a Maricopa County drug crimes lawyer immediately.
Tempe Cocaine Arrest Lawyer
If you are facing cocaine charges in and around Maricopa County, including Tempe, Phoenix, Gilbert, Chandler, Scottsdale, or Mesa, contact the Law Office of James E. Novak. As a former prosecutor, James Novak has gained unique knowledge and insight on how prosecutors work. He will use this knowledge to provide you with the strongest defense possible.
Call James Novak today at (480) 413-1499 to set up a free consultation about your cocaine related charges in Maricopa County.
---
Information Center for Cocaine Charges in Arizona
---
Cocaine Laws According to A.R.S. § 13-3408
In Arizona, cocaine is categorized under the distinction of being a narcotic drug. These types of drugs are considered to be especially dangerous. If an individual is found to be in possession of cocaine, he or she can be charged with a class 4 felony.
In cases where the individual possessed cocaine with the intent to sell it, the alleged offender can face charges for a class 2 felony. It is important to note that in order for an individual to be charged with possession with intent to sell or cocaine trafficking, he or she must be in possession of the "statutory threshold" of nine or more grams of cocaine.
Aside from being in possession of over 9 grams, law enforcement can use other factors to determine intent to sell, such as how the drugs are packaged, the presence of large amounts of cash or weapons, and the offender's criminal history.
---
What are the Penalties for Cocaine Related Offenses in Maricopa County?
A class 4 felony for possession of cocaine is punishable by between 1.5 and 3 years of imprisonment, along with a minimum fine of $2,000 or three times the value of the cocaine in their possession.
If an individual is charged with a class 2 felony for the sale or trafficking of cocaine, he or she can face a prison sentence of between 4 and 10 years, and be ordered to pay a fine of $2,000 or three times the value of the cocaine.
---
Finding the Best Cocaine Defense Lawyer in Mesa
If you have been arrested and accused of using, selling, or trafficking cocaine in Tempe, Mesa, Scottsdale, Gilbert, East Valley, Chandler, or the surrounding areas, contact the Law Office of James E. Novak. Attorney Novak is dedicated criminal defense attorney in Maricopa County who will fight to protect your rights and your freedom.
With a Masters in Counseling/Education, Novak has the ability to delicately explain your defense options in an understandable way. Contact the Law Office of James E. Novak at (480) 413-1499 to set up a free consultation to discuss your cocaine related charges.