Criminal Defense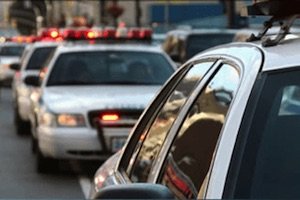 A conviction for a felony or even a misdemeanor can spell serious trouble for your future. Not only can it show up on background checks, which are growing in usage, it can also affect professional licenses, scholarships, divorce and custody disputes, and your overall lifestyle. These effects can last long after you serve time at an Arizona State Prison or Maricopa County Jail, or otherwise fulfill your sentence. This is why it is critical to do everything possible now to secure a favorable outcome later.
Mesa Criminal Defense
James E. Novak opened the doors of his Maricopa County law office with the goal of securing a fair and positive future for men, women, and juveniles of the community. His well-rounded background includes experience in prosecution, defense, technical science, business, and counseling, which have proven invaluable for many of his previous clients. His clients come from all parts of Maricopa County, including Mesa, Scottsdale, Tempe, Gilbert, Chandler, Phoenix and nearby areas.
The Law Office of James E. Novak works exclusively on criminal defense cases, which allows clients to take advantage of over a decade of focus and experience in defense. His areas of practice include:
DUI Charges
Drug / Narcotics Charges
Marijuana Crimes
Vehicular Crimes
Theft Charges
Property Crimes
Firearm / Weapon Offenses
White Collar Crime
Assault / Violent Crimes
Domestic Violence
Sexual Offenses
Probation Violation
Disorderly Conduct
Misdemeanor Offenses
Felony Offenses
Warrants
Please note that while this website contains a lot of useful information relevant to the charges you or your loved one face, it is just the first step towards fighting the charges. It is also no substitute for an attorney-client relationship. Every case is unique and the smallest details can make a significant outcome in your case. James E. Novak can analyze every aspect of your case and provide you with a better idea of your defense options. Contact the Law Office of James E. Novak today.
The Law Office of James E. Novak | Criminal Defense in Mesa, AZ
The intent of the police officers and the prosecutor is to find enough evidence to use against you in court. This includes anything you may say or do while in police custody. With the counsel of James E. Novak, you can help protect your constitutional rights from the moment you are questioned by the Mesa Police Department, Tempe Police Department, Scottsdale Police Department, or other local law enforcement agency. James E. Novak will be a strong advocate at your side at every stage of your case.
Call (480) 413-1499 or send a message to schedule a free consultation with James E. Novak. It's best to contact a defense lawyer in Tempe as soon after arrest as possible. This helps build a stronger case if any time-sensitive evidence, records, or testimony are present. Don't give the prosecution any leg up, contact the Law Office of James E. Novak and begin taking the first steps towards defending your future.