Fake ID Charges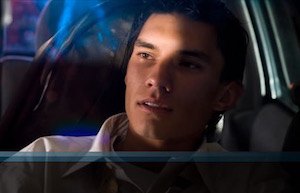 Using false identification is often regarded as something that will, at worse, get you rejected at the liquor store or turned away at the bar. However, use of false identification in many circumstances is a crime. For Arizona State University students and other young people in the Tempe area who face these charges, consequences of a conviction or guilty plea could impact their future in a very negative way.
Tempe Fake ID Lawyer
If you face any type of criminal charge involving a fake ID, call a skilled attorney who will seek your freedom. James E. Novak will seek every available defense and zealously represent you on your false identification charges, as well as any related alcohol charges you may face. He is dedicated to protecting your rights and your future. Call today at (480) 413-1499 to schedule a free consultation with at Law Office of James E. Novak.
James Novak represents people throughout Maricopa County, including Chandler, Mesa, Gilbert, Scottsdale, Tempe or Phoenix.
---
Information on Fake ID Charges
---
Types of Charges Involving False Identification and Alcohol
By far, the most common criminal charges associated with fake identification cards have to do with people younger than 21 seeking to obtain alcohol. It is illegal for a person younger than 21 to possess or consume alcohol outside certain narrow confines, such as a religious service. It is also illegal to be in a bar unless a person is 21 years old or with a parent, guardian or spouse of legal drinking age.
A false identification can mean:
An ID that belongs to a person other than the person presenting it;
An ID belonging to the person presenting it that has been altered so that the birthdate appears differently; or
An ID that has been wholly forged.
It is a class 1 misdemeanor to procure alcohol or attempt to procure alcohol using a false identification or "a written instrument of identification" under Arizona Revised Statutes 4-421(L). For instance, if a person under 21 is accused of going into a liquor store to buy alcohol and attempting to present his or her older sibling's driver's license, he or she may face criminal charges.
Under A.R.S. 4-421(N), it is also a class 1 misdemeanor to use a false identification to gain entrance or attempt to gain entrance into a place licensed to sell alcohol, such as a bar or nightclub. Under the law, a proprietor may not allow a person not of legal drinking age into an establishment if the establishment's primary use is the sale, dispensing and consumption of alcohol — hence why such establishments often have bouncers at the door checking IDs. If a person attempts to present a false ID, he or she could be charged with a crime.
A conviction or guilty plea for a class 1 misdemeanor can result in up to six months in jail, three years on probation and/or a fine of $2,500.
Additionally, the Arizona Department of Transportation will suspend your driver's license for six months. If you do not have a driver's license, you will not be allowed to obtain one for six months after the conviction.
---
Related Alcohol Charges with Fake ID Charges
As mentioned, most fake ID charges are related to people who may not legally purchase, possess or consume alcohol using false identification to obtain alcohol. It is also a crime, a class 3 misdemeanor, for a person younger than 21 to possess or consume to alcohol.
A person may face two or more separate charges, one for the fake ID and one for possession or consumption of alcohol. Such person may face penalties for both and have both criminal charges on his or her record if convicted.
Your attorney, though, may represent you on both matters.
---
Finding the Best False Identification Attorney in Maricopa County
If you face charges for any type of fake ID offense in Tempe or in Maricopa County, call James Novak, a skilled attorney who will fight zealously to achieve the best possible results. He will seek to have your charges reduces or dismissed, and can handle any related alcohol charges, as well. Contact the Law Offices of James E. Novak today at (480) 413-1499 to set up a free consultation.