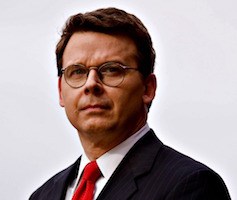 James E. Novak
Download VCard
Phone: (480) 413-1499
Text: (602) 908-8123

4500 S Lakeshore Dr #352
Tempe, Arizona 85282
Maricopa County Criminal Defense Lawyer
James Novak, DUI & Criminal Defense Attorney is the Founder of The Law Office of James Novak, PLLC.
He is a Former Prosecutor in Maricopa County, highly skilled attorney with a vast amount of litigation skills and experience.
For over 17 years he has been exclusively defending DUI & Criminal charges for those accused of crimes in Phoenix, Mesa, Tempe, Chandler, Gilbert and Scottsdale, and surrounding cities within Maricopa County, AZ.
James Novak built his law firm on the philosophy that "the client's needs and defense comes first" and is deeply committed to that priority.
His quest is to make sure each of his clients receives the strongest defense possible; and will fight relentlessly to protect their constitutional rights, their future and their freedom.
He is dedicated to providing a strong defense, every time for every client, regardless of the severity of the charges they are faced with.
As an Arizona criminal defense attorney, James Novak defends those who face criminal charges, for Felonies and Misdemeanor Charges, in Maricopa County, AZ.
James Novak recognizes that any criminal charges is can be potentially serious, and if retained will protect your rights and work hard to get the best possible outcome in your case.
He defends his clients for many different types of criminal charges including all types of DUI & Aggravated DUI charges, assault, aggravated assault, theft, burglary, vehicular crimes, weapons charges, crimes against victims including sexual offenses, arson, disorderly conduct, domestic violence, probation violations with new charges, all types of drug crimes, and many other matters.
James Novak has a rounded perspective of the legal system that extends well beyond a law degree with four advanced higher education degrees, including: Master in Business Administration (MBA); Masters in Counseling/Education with Distinction; Juris Doctorate (J.D.), Thomas M. Cooley Law School; and Bachelor's Degree in Engineering.
He draws from this education, and bring to each criminal case, a strong understanding of factors that can have a significant impact on a case's outcome. This includes knowledge of technical issues supported by a baccalaureate degree in Engineering, from crime scene investigations to lab testing and accident reconstruction.
A Masters of Business Administration has also proven especially useful in cases involving business and employment law. This includes situations of fraud, embezzlement, and matters related to finance.
When it comes to building a strong defense from the prosecution, an especially keen understanding of finance and business practices are invaluable. Additionally, a Masters in Counseling/Education gives him psychological tools that can help read people in jury trials, jury selection, and depositions. This knowledge also assists in mitigation hearings related to alcohol, substance abuse, and other addiction issues.
James Novak, has been admitted to the State Bar of Arizona; U.S. District Court, District of Arizona; U.S. Court of Appeals, Ninth Circuit; and U.S. Supreme Court.
James Novak is proud to have served in the United States Marine Corp for 4 years. He utilizes the same discipline, loyalty, and commitment to his clients in protecting their rights, defending their charges, and obtaining the best possible resolutions in their case.
By staying connected with the legal community at the State and Federal level, James Novak remains informed on constantly changing criminal and DUI laws at all levels. Former and current legal industry memberships include: State Bar of Arizona; National College for DUI Defense; Arizona Attorneys for Criminal Justice; National Association of Criminal Defense Lawyers; Association of Trial Lawyers of America; Arizona Trial Lawyers Association; American Association for Justice; Federal Bar Association.
James Novak has been recognized by the national legal industry with awards that include: Superior DUI Attorney, National Advocacy for DUI Defense, Top 100 Lawyers, National Trial Lawyers, and Winner of the Best Legal Blog by the Expert Institute.
James Novak has been awarded "10" out of "10", the highest rating given by AVVO one of most prominent on-line attorney rating and review websites in the Country.
Due to his client 5 star ratings over the last three consecutive years, James Novak has received AVVO's Client's Choice Award Criminal Defense, and DUI.
Attorney, James Novak, is dedicated helping people further their understanding of DUI & Criminal laws, the criminal justice system, their rights, and how to protect them. He provides an abundant amount of free web and media resources to support those in seeking information.
You can find the following DUI and criminal publications and media resources by James Novak and the Law Office of James Novak on in-line:
"Winning Defense Strategies" - Your Arizona DUI & Criminal Defense
"101 DUI Defenses"- Your Arizona Winning DUI Defense Strategies
"24 Hours" - Your 24 Hour Action Plan Following an Arizona DUI Arrest
www.arizonacriminaldefenseattorneyblog.com - Information, guides, and resources related to misdemeanor and felony cases in Arizona.
www.phoenixduilawyerblog.com - Analysis, discussion, and examination of Arizona DUI laws as impacted by Phoenix DUI attorney James E. Novak.
http://www.youtube.com/user/novakazlaw - Videos produced and featuring James E. Novak explaining Arizona statutes, current events, and issues affecting Maricopa County residents facing criminal offenses.
https://www.azduilaws.com/blog - Legal resources, guides, and discussion about DUI laws, and criminal defense in Arizona.
"Knowledge and a strong criminal defense" James Novak says, "is the first step towards getting your life back after an arrest for a criminal offense."
James Novak personally provides a free initial consultation by phone at (480) 413-1499, or in-office by appointment for new and active criminal charges in his service areas. The key to a successful outcome in a criminal case is early retention. Call or contact the Law Office of James E. Novak, PLLC today if you or someone you know is facing DUI or criminal charges.
---