Marijuana Crimes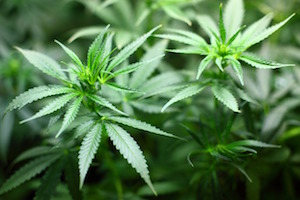 Drug Defense Attorney Assisting Residents of Phoenix
Marijuana is commonly used and was decriminalized for medical purposes in 2010 under the Arizona Medical Marijuana Act (AMMA). With a doctor's recommendation that you need the marijuana to treat a debilitating medical condition, you may legally possess up to 2.5 ounces of marijuana and have up to 12 plants, if you do not live within 25 miles of a dispensary licensed by the state. However, marijuana crimes that do not fall within AMMA still carry significant and harsh penalties that should be fought with the assistance of a criminal defense attorney. Marijuana crimes include possession, possession for sale, trafficking, and cultivation. Phoenix marijuana crime lawyer James E. Novak can mount a defense on your behalf if you have been accused or charged.
Marijuana Crimes in Arizona
You may be charged with possession of marijuana if you knowingly possess or use marijuana under section 13-3405(A)(1) of the Arizona Revised Statutes. You are also prohibited from knowingly possessing marijuana for sale, producing marijuana for sale, transporting it to sell, or transferring or offering to transfer or sell marijuana.
The statute includes within its definition of marijuana almost all parts of the marijuana plant, including seeds, resin, salt, compounds, and any preparation of these parts. Mature stalks, sterile seeds, and certain other preparations are excluded.
The amount of marijuana that you possess, sell, traffic, or cultivate likely will have an impact on your charge and the sentence that may be imposed. For example, possessing less than two pounds of marijuana is a class 6 felony, with a presumptive sentence of one year. Possessing 2-4 pounds of marijuana is a class 5 felony, with a presumptive sentence of 1.5 years. Possessing four or more pounds of marijuana is a class 4 felony, with a presumptive sentence of 2.5 years. Selling four or more pounds of marijuana is very harshly punished as a class 2 felony. Additionally, if you are convicted for possession or sale, you would also need to pay a fine of at least $750 or three times the value of the marijuana involved, but at most $150,000.
The prosecution must prove all of the elements of a marijuana crime beyond a reasonable doubt to secure a conviction. This is an extremely high standard to meet, and often, a knowledgeable marijuana crime attorney in the Phoenix area can raise doubt about one or more elements of these crimes in order to secure a dismissal or reduction of the charges.
Since the state must show that you "knowingly" possessed marijuana, it may be possible to attack this element by showing that the marijuana that was found was left by someone else. Even if this defense is not available, there may be constitutional violations that may be used. For example, under Fourth Amendment jurisprudence, police must have probable cause to search your car while you are driving it. If a court determines that there was no probable cause, we may be able to get the evidence obtained from the search—often, the marijuana and other drug paraphernalia—suppressed.
Without evidence of drugs, the prosecution may not be able to proceed with possession and other charges. A conviction is by no means assured. In addition to raising appropriate defenses, we can figure out if you may be eligible for deferred adjudication or drug court.
Contact a Marijuana Crime Lawyer in Phoenix
Marijuana crimes continue to be punished harshly in spite of the medical marijuana law, and you may also be convicted for driving under the influence of marijuana under certain circumstances, even if you are allowed to use medical marijuana. If you are charged with a marijuana offense, you should consult a Phoenix marijuana crime attorney who can adequately protect your interests. Contact James E. Novak at (480) 413-1499 or use our online form to set up a free appointment with a drug offenses lawyer. He also represents people in Tempe, Mesa, Chandler, Gilbert, Scottsdale, and elsewhere in Maricopa County.