Misdemeanor Charges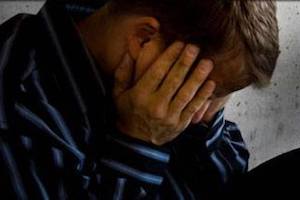 If you have been charged with a misdemeanor offense in Arizona, it may seem like an insignificant criminal offense compared to the more severe felony classification, but even charges for a misdemeanor offense can become a serious issue if it is not addressed in a timely and informed manner.
Arizona criminal law occasionally requires stern penalties for misdemeanor charges, which may include jail time, costly fines, probation, and loss of driving privileges. In addition, many misdemeanor charges may become felonies if committed repeatedly. As an example, even a shoplifting offense can become a felony offense if convicted three times.
Typical misdemeanor charges in the state of Arizona can include simple assault, domestic violence offenses, shoplifting and DUI, among others. Misdemeanors can range from relatively minor charges like possession of marijuana, to very serious charges, such as Super Extreme DUI cases where 6 months of jail time is required for someone who has committed their second offense.
Considering the potential for harsh sentencing even from a minor infraction, a focus on ensuring you proceed in the correct manner is of the utmost importance. A skilled criminal defense lawyer can help you lessen the burden of a misdemeanor in the short term by providing you with proper counsel, and in the long term by making every effort to help you avoid the most serious penalties to your misdemeanor offense.
Mesa Misdemeanor Defense Attorney
A misdemeanor charge in Arizona, no matter how small the offense, can result in severe implications down the road if not appropriately dealt with. It is necessary to align yourself with a knowledgeable and competent Arizona misdemeanor lawyer who has the legal knowledge to guide you through the complex system and keep you safe from the possible negative consequences that may materialize.
If you or a loved one has been charged with a misdemeanor offense in Arizona, particularly the cities of Scottsdale, Gilbert, Chandler, Mesa or Tempe, call the Law Offices of James E. Novak today.
With over a decade of experience helping those dealing with misdemeanor charges, James Novak will make every effort to help you avoid the most serious penalties and repercussion to your alleged offense. Call (480) 413-1499 to schedule a free consultation.
---
Phoenix Misdemeanor Offenses Information Center
---
Why Hire a Gilbert Misdemeanor Attorney
Many individuals are under the false assumption that misdemeanor conviction will not hurt them in the long run. This creates a situation where the defendant usually chooses to plead "no contest" or take a plea bargain of some kind that forces them to admit guilt.
In reality, an adjudication of guilt for a misdemeanor offense is a conviction of a criminal offense under Arizona law. If you end up having any other criminal matters in your lifetime, this misdemeanor, no matter how small, can count as a first strike against you, leading to much harsher penalties in the future. Although contrary to popular belief, a misdemeanor can go on your criminal record and stay there for a significant period of time. If you do not take the steps to fight your misdemeanor charges now, you may have to go through the trouble and expense of hiring an attorney in the future to have your record sealed or expunged.
If you decide that deferred adjudication or probation is the option you want to pursue, keep in mind that you could face jail time if you violate any of the terms to your probation. Even a minor offense, such as a speeding ticket or parking violation, could possibly violate your probation and cause you to serve time in jail.
The problems highlighted above can all be avoided if you hire an attorney to possibly have the charges reduced or even dismissed.
---
Potential Consequences of Misdemeanor Offenses in Tempe
Being charged with a misdemeanor offense can result in many potential penalties including:
Jail time
Fines
Probation
A criminal record
Drivers License suspension
Community service
An inability to pursue certain educational or career opportunities, depending on the field.
Although jail time is unlikely for many misdemeanor charges in Arizona, there are various cases where a prison sentence may ensue, depending on the "class" of your charge. According to ARS § 13.601, there are 3 specific classes for misdemeanors, along with a "petty" charge, which cannot result in jail time:
Class 1 Misdemeanor– 6 months in jail and/or a maximum fine of $2500
Class 2 Misdemeanor– 4 month in jail and/or a maximum fine of $750
Class 3 Misdemeanor – 30 days in jail and/or a maximum fine of $500
Petty Misdemeanor – No jail time and/or a maximum fine of $300
You also may be required to serve a probation sentence as part of your punishment, which can result in serving between 1 and 3 years on probation. Some of the requirements that you may have to deal with during a probationary period include:
Submit to random drug testing
Pay supervision fees
Maintain stable residency
Abide by curfew requirements
Attend drug or alcohol treatment
Maintain employment
---
Misdemeanor Crimes in Scottsdale
There are several offenses that can result in a misdemeanor charge in Arizona, many of which the Law Office of James Novak has experience defending. Some of the most common misdemeanor offenses in Arizona include:
Misdemeanor Drug Possession
Theft
Misdemeanor Assault
Identity Theft
Sexual Misconduct
Misdemeanor Traffic Offenses
Possession of Marijuana
Misdemeanor DUI
Domestic Violence
Drug Paraphernalia
Forgery
Property Crimes
Underage Consumption
If you have been charged with a misdemeanor offense in Arizona, it is important that you center your attention on finding an experienced and dependable defense team to fight for you. It is unwise to believe that you will not need legal representation, no matter how small the charge. A competent criminal defense lawyer will focus on making sure your constitutional rights are protected, along with finding weaknesses in the prosecution's case against you. This could mean gathering all evidence available and obtaining evidence that is in your favor, along with handling all other aspects of your defense, putting you in a favorable position to fight the charges and win your case.
---
Resources for Chandler Misdemeanor Crimes
Arizona Court Website – This site offers information on the court system in Arizona along with references and resources on public services, judge profiles, court rules, accessing court records online, and other relevant court information.
Maricopa County Sheriff's Office – Information on Sheriff Joe Arpaio and the rest of the Maricopa County Sheriff's Office, along with resources on jail information, crime prevention, civil law, district facilities and patrol jurisdiction. The address to the office itself is:
Maricopa County Sheriff's Department
100 West Washington Street
Phoenix, AZ 85003
University of Arizona Misdemeanor Information – This website gives good general information on what the process is, along with what to do, after being charged with a misdemeanor. This is good for college students in particular, but applies to anybody with a pending misdemeanor.
---
Law Office of James E. Novak, PLLC | Gilbert Misdemeanor Arrest Lawyer
James Novak, of the Law Office of James E. Novak is a former Arizona prosecutor who is well-versed in the legal system of Maricopa County. Having experience on the other side of this issue has allowed James Novak to gain a two-sided perspective that gives him a strong understanding of what needs to be done in order for you to have the most favorable position to win your case. This knowledge of how the process works has helped him fight misdemeanor charges in Arizona for the past decade.
If you or a loved one have been charged with a misdemeanor crime in Tempe, or the surrounding cities of Mesa, Scottsdale, Chandler or Gilbert, the Law Offices of James E. Novak may be able to help. With over a decade of experience defending individuals charged with various types of misdemeanors, James Novak has the resources and capability necessary to help you fight your case. As a benefit for his clients, James Novak offers free consultations to discuss your charges, along with possible solutions. Call (480) 413-1499 for your free consultation today, or send us an online message.