DUI License Suspension Hearing
Phoenix Attorney Representing Drivers Charged with DUI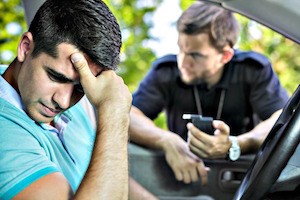 In addition to criminal penalties, you may also face other potential consequences for a DUI conviction or even being suspected of a DUI. In Arizona, your driver's license may be suspended if you refuse to submit to chemical testing when asked by a police officer who believes that you are driving under the influence, or if you fail a chemical test. Phoenix DUI lawyer James E. Novak can represent you during a DUI License suspension hearing. You must ask for a hearing within 15 days, so you should retain an experienced attorney to represent you right away.
The DUI License Suspension Hearing
Revocation is the termination of the privilege to drive, and Arizona law requires it if you are convicted of certain driving offenses. Once the revocation period is over, your driving privilege stays revoked until there is an investigation of your driving record, and a new license may be issued. A driver's license suspension is the temporary removal of the privilege to drive, and it is an action that occurs once your driving record is reviewed.
Your driving privilege stays suspended after a suspension period is concluded until you apply and get approval for reinstatement. You will need to pay a $10 reinstatement fee and an application fee and obtain proof of future financial responsibility if you were convicted of a DUI or have an implied consent suspension for a failure to complete a drug or alcohol test.
An administrative license suspension is not a criminal penalty for a DUI conviction. It is a civil penalty that may be imposed whether you are charged and convicted of a DUI or not. If you receive an administrative license suspension, you may ask for a hearing to have your license reinstated. You only have 15 days after the suspension to ask for the hearing. A lot hinges on this suspension not happening, such as your ability to get to and from your job and school. In some cases, your job itself may require that you be able to drive.
An administrative hearing is an informal hearing at which you have the opportunity to present any documents or testimony that support your position. At the DUI license suspension hearing, the State must prove by a preponderance of the evidence that the suspension of your license should be upheld. This means that the State will need to establish that more likely than not, the facts that it presents are true and mandate a suspension.
However, you have the opportunity to make arguments to the administrative law judge about what the evidence shows and why the judge should rule for you. You may present witnesses to testify on your behalf. An experienced attorney can better explain whether there has been a misinterpretation of the law or the facts, and they may aggressively cross-examine the officer who is testifying against you so that you have a stronger chance of defeating the license suspension. For example, it may be possible to show that the officer failed to place you under arrest or did not have a reasonable basis to stop the car or believe that you were driving under the influence. Alternatively, we may be able to negotiate a limited suspension that allows you to continue to drive to work or school although not to other places.
Discuss Your Hearing with a Phoenix Lawyer
A suspended driver's license may make it challenging to go to work or school or even buy groceries. You have a narrow window of time within which to challenge a suspension, and it is important to do so. Phoenix attorney James E. Novak has experience not only with DUI defense but also with representing drivers in DUI license suspension hearings. Contact James E. Novak at (480) 413-1499 or via our online form to set up a free appointment with a drunk driving lawyer. He represents people throughout the Phoenix area, including in Tempe, Mesa, Chandler, Gilbert, Scottsdale, and elsewhere in Maricopa County.