Felony DUI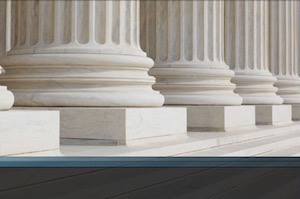 A felony DUI in Mesa is a serious criminal offense that has the potential to come with lengthy prison sentences and costly fines. Along with the direct consequences, a criminal felony conviction can have a devastating effect on the defendant's employment, career and educational opportunities, while also negatively impacting other areas like automobile insurance rates. Acknowledging these ramifications, if you have been charged with a felony DUI, it is imperative to contact a skilled and aggressive criminal defense attorney in order to help you create your best legal strategy.
Dealing with a felony charge, particularly for driving under the influence, may come with a great deal of requirements and details that anyone would consider intimidating. If you do not understand the intricacies involved with the legal system and the options you have with regards to a felony DUI charge, it may be quite difficult to proceed in the most effective way to avoid dealing with the harshest penalties that can result from this charge. For these reasons, it is important to hire an experienced and capable felony DUI attorney with legal knowledge.
Mesa Felony DUI Attorney
If you or a loved one has been charged with a felony DUI in Arizona, particularly in the cities of Phoenix, Gilbert, Tempe, Chandler, Scottsdale or East Valley, contact the Law Office of James E. Novak. Attorney James Novak is an aggressive DUI lawyer who will make every effort to fight the allegations against you. With experience as a state prosecutor before becoming a criminal defense attorney over 12 years ago, James Novak has the legal understanding and developed perspective to allow for effective and professional counsel.
A felony DUI needs to be taken care of before it becomes an irreversible strain on your life. Call the Law Office of James E. Novak for a free consultation at (480) 413-1499 about your alleged felony DUI or send an online message today.
---
Scottsdale Felony DUI Information Center
---
Definitions of Felony DUI in Tempe
A felony DUI in Arizona comes in the form of a few different offenses, and is usually formally charged when other factors are taken into account. DUI cases tend to be charged as misdemeanors initially, but may be classified as a felony depending on your DUI history, or the way in which the DUI occurred.
It is first important to define "driving" according to the state of Arizona. ARS section §28.101 states that driving is defined as "operating or being in actual physical control of the motor vehicle. Arizona law defines a "motor vehicle" under §28.101 as:
A self-propelled vehicle, or
A vehicle that is operated on the highways and propelled by motor vehicle fuel.
It is also important to define "driving under the Influence" according to Arizona state law. A DUI can occur if the alleged offender drives when:
They are under the influence of liquor, any drug, a vapor containing a toxic substance, or any combination of these
The alcohol concentration level is .08 or more within two hours of driving or being in control of a car;
There is any controlled substance in their body; and/or
The driver is operating a commercial motor vehicle with an alcohol concentration of .04 or more.
---
Gilbert Felony DUI Offenses
Based on the definitions above, a law enforcement officer can charge you with a felony DUI, according to ARS section §28.1383 if:
The DUI involved a motor vehicle accident that resulted in bodily injury or significant harm to another person, pedestrian, driver or passenger in a vehicle.
The DUI and auto accident resulted in the fatality of another person (manslaughter) while the alleged offender was under the influence of alcohol or drugs.
The alleged offender was charged with a third (3) DUI offense in seven years.
The alleged offender was arrested for a DUI while driving on a suspended or revoked driver's license.
The alleged offender was driving under the influence of drugs or alcohol, and a minor is in the vehicle. In Arizona, a minor is defined as anyone who is 15 years old or younger.
---
Penalties for Felony DUI in Mesa
A DUI charge, no matter if it is a misdemeanor or a felony, can result in very harsh sentencing and penalties. A felony DUI comes with consequences that can have extremely debilitating effects on your life in many ways. As for the specific penalties that come with a felony DUI in Mesa, ARS section §28.1383 states that the alleged offender may be sentenced with a Class 6 or Class 4 felony.
Class 6 Felony – .5 to 1.5 years in prison and/or fines of up to $150,000, in addition to a mandatory license revocation and community service.
Class 4 Felony – 1.5 to 3 years in prison and/or fines of up to $150,000, followed by a mandatory term of probation, in addition to a mandatory license revocation and community service.
These penalties are based on the assumption that the alleged offender has a clean criminal record with no prior felonies. If you are a repeat offender, or have a felony on your record, the sentencing will be much harsher and proportionate to your criminal history.
In addition to the formal charges and sentencing, there are other costs associated with a felony DUI in Tempe, including:
$1500 prison assessment
$250 abatement fee
Evaluation Costs
Drug and alcohol treatment and counseling costs
Probation and the fees related with probation
Driving privilege revoked for up to 3 years
Court ordered ignition interlock device for your car once receiving your license back.
As you can see, a felony DUI comes with an extensive list of outside factors, making it a charge that needs to be dealt with in a pragmatic and effective matter from the very start. Seeking legal counsel from someone who has fought on both sides of the courtroom, as a prosecutor and defense lawyer, is a resource that has the potential to be extremely beneficial to your case, and James Novak of the Law Office of James E. Novak is the DUI attorney that has the legal knowledge and experience to help you beat these charges and move on with your life.
---
Mesa Felony DUI Resources
Arizona Courts – This website contains information and resources on the entire Arizona Court system, including addresses, forms, and detailed references to criminal and traffic laws
Arizona Revised Statutes – This website has the full listing of the Arizona Revised Statutes along with definitions and classifications. Chapter 28 will have the most pertinent information regarding Driving under the Influence charges.
DUI Law Blog – This website offers up to date DUI news and science, along with specific issues regarding DUI law in Arizona
---
Law Office of James E. Novak, PLLC | Tempe Felony Driving Under the Influence Lawyer
With the potential repercussions of a felony DUI conviction, now is the time to find out what your options are for your particular situation. An inefficient defense that does not take all factors into consideration will only exacerbate the issue of a felony DUI, so finding an Arizona defense attorney who has sufficient experience to handle your DUI case is vital.
Contact the Law Office of James E. Novak today for a consultation about your felony DUI charges throughout Maricopa County in Arizona. James Novak is an experienced Tempe DUI lawyer who will make every effort to help you avoid the most serious penalties and repercussions to your alleged offense. Contact the Law Office of James E. Novak at (480) 413-1499 for a consultation about your felony DUI allegations throughout Maricopa County in Arizona.