Ignition Interlock Device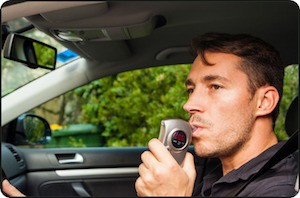 People who have been charged with DUI are generally worried about their future. They are further concerned about the impact of sentencing for a DUI on their lifestyle. For some, this may mean jail time, fines, and probation. Others may face counseling, community service, and driver's license suspension. However, the Court may just as well order the individual convicted of DUI to install an ignition interlock device on his or her vehicle. This device is intended to prevent the driver from driving while intoxicated for a set period of time.
Ignition Interlock in Mesa, AZ
James E. Novak is a former Maricopa County prosecutor and current DUI defense lawyer serving Phoenix, Tempe, Mesa, Chandler, Gilbert, and nearby areas. With a strong understanding of technical weaknesses that may be present in the prosecution's central pieces of evidence, he confidently defends clients against serious drunk driving and drugged driving charges. James Novak fights to pursue dropped charges, not guilty verdicts, acquittals, and minimized charges. Call (480) 413-1499 or send an online message to learn more during a free consultation.
What is an Ignition Interlock Device?
An ignition interlock device is slightly larger than a cell phone and is wired to your vehicle's ignition. The device can be installed in a vehicle while you wait and after installation. It requires your breath sample before the engine will start. If the ignition interlock detects alcohol on your breath, the engine will not start. As you drive, you are periodically required to provide breath samples to ensure the continued absence of alcohol in your system.
Arizona Certified Ignition Interlock Program (CIID)
When Arizona Law mandates use of a CIID following a period of driver license suspension/revocation, you must have one installed by an authorized installer and provide proof of the installation to MVD. MVD utilizes special forms and procedures to monitor drivers required to have the device installed. MVD issues a replacement driver license containing the words "Ignition Interlock" and marks your record so law enforcement officers will be aware of the CIID requirement if you are stopped.
Special Ignition Interlock Restricted Driver License (SIIRDL)
In cases involving driver license suspension/revocation resulting from a DUI related violation date on or after February 1, 2006, you may be eligible for a restricted driver license (SIIRDL) if you meet the following requirements:
Complete at least 90 days of the mandated suspension period.
Contact MVD to verify eligibility.
No other outstanding withdrawal actions are pending on your driving record.
Install a Certified Ignition Interlock Device (CIID) on your vehicle and provide proof to MVD with a "Verification of Installation" form.
Comply with mandatory alcohol treatment programs (if required) and submit proof of completion to MVD.
Submit proof of future financial responsibility to MVD (e.g., SR22 insurance form).
Pay all applicable fees
SIIRDL Driving Restrictions
A Special Ignition Interlock Restricted Driver License is valid only during the period of suspension or revocation and allows vehicle operation between the following:
Place of employment and residence during specified periods of time while at employment.
Place of residence, the person's place of employment and the person's secondary or postsecondary school according to the person's employment or educational schedule.
Place of residence and a treatment or screening facility for scheduled appointments.
Place of residence and the office of the person's probation officer for scheduled appointments.
Place of residence and the office of a physician or other health care professional.
Place of residence and a certified ignition interlock device service facility.
CIID Calibration & Monitoring
Once installed in your vehicle, the CIID must be calibrated and inspected by a certified installer every 30 days for the first three months and then every other month for the duration of installation requirement. The inspections make sure the device is working properly and detect any issues of non-compliance. Drivers who do not comply with CIID requirements are reported to MVD and may have the period for use extended. In some cases, their driving privilege may be cancelled, suspended or revoked.
In cases involving juveniles who are not statutorily mandated to have a CIID installed but have been ordered by a court to have one, you must maintain the CIID in your vehicle for the duration of the court order. If the device is removed, you will be considered non-compliant and may have your driving privilege cancelled, suspended or revoked.
Frequently Asked Questions
I have a motorcycle. Can I have an Ignition interlock device installed?
Yes. You may contact an Ignition Interlock Installer for installation requirements.
I have a Commercial Driver License (CDL). Am I eligible to obtain a SIIRDL?
Only drivers with a Class D or Class G driver license may be eligible for a SIIRDL under the new Arizona law.
Can someone use a balloon or other air source to mimic human breath?
No. Advanced Ignition Interlock technology includes sensors that detect and reject such samples – and prevent the vehicle from starting.
Will the ignition interlock device lose all memory if the battery is disconnected?
No. The device has a battery back up to protect the data log's memory.
What if the driver is taking medicine with an alcohol base or recently used mouthwash?
During a training session provided by the installers, drivers are cautioned about common substances that contain alcohol, including mouthwashes and medications. If the blood alcohol concentration of the driver, as measured in the breath, is over the preset level, the driver will not be allowed to start the vehicle.
What happens when a driver fails the breath test?
The ignition interlock device will enter a lockout period for failed breath alcohol tests.
What happens when a vehicle equipped with an ignition interlock needs repair?
The driver needs to contact the Certified Ignition Interlock Device (CIID) provider before having repairs conducted, in case the repair shop has questions about the device. Documentation must be provided if the power to the vehicle is interrupted, as the device will record if the power is disconnected (i.e., battery change).