Third or Subsequent DUI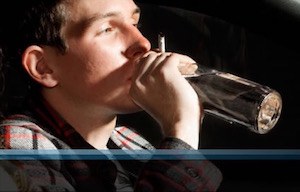 If you have been convicted two or more times of driving under the influence of alcohol or drugs in the past seven years, you will face felony DUI charges. A third DUI, and any DUI afterward, is considered an aggravated DUI. While the consequences of a first or second DUI are severe, there are a host of further penalties that come with a felony charge, including months of mandatory jail time and collateral consequences like the loss of the right to vote or carry a firearm.
Mesa Third DUI Lawyer
If you are facing charges of a third or subsequent DUI in the past seven years, the repercussions of a felony conviction mean that you should contact an experienced Mesa third DUI lawyer. James E. Novak is a former Maricopa County prosecutor who understands both sides of the criminal courtroom. He has both the knowledge and the experience to make the case why your charges should be reduced or dismissed. Call the Law Office of James E. Novak today at (480) 413-1499 to schedule a free consultation.
The Law Office of James E. Novak serves clients throughout Maricopa County, including Mesa, Gilbert, Tempe, Chandler, Scottsdale and Phoenix.
---
Information on Multiple Drunk Driving Offenses
---
Prior DUI Convictions Counted in Considering Total
Under Arizona Revised Statutes 28-1383(A)(2), a person is guilty of the crime of aggravated prior or actual physical control under the influence of intoxicating liquor or drugs, also known as aggravated DUI, if he or she commits a DUI offense and it is the third such offense within the past 84 months, or seven years.
DUI offenses included in this law include:
DUI (with a BAC below .10)
Extreme DUI (with a BAC at or above .10 and below .15)
Super Extreme DUI (with a BAC at or above .15)
Aggravated DUI (with an aggravating factor, including having a child in the vehicle or driving with a suspended license)
DUI with drugs
Whether the offense falls within the time period is determined by when the offense allegedly happened. For instance, if you were arrested eight years ago and the conviction was entered seven years ago, it is not counted. On the other hand, if you have two prior convictions and are arrested on the last day of the seven-year period from the first conviction, you will face felony charges, even if you will not be convicted until after the period passes.
Any DUI from another state or jurisdiction will count toward the total if it would have been an applicable offense had it been committed in Arizona.
---
Consequences of a Third or Subsequent DUI Offense
Conviction of a third or subsequent DUI within seven years results in a mandatory minimum prison sentence of eight months. The judge does not have discretion to offer a lesser sentence. You may, however, have a longer sentence.
You will also lose your license for at least one year, and will be required to install an ignition interlock device for 24 months following reinstatement. Other penalties include:
Fine of at least $750
An assessment of $250
An assessment of $1,500 for the prison construction and operations fund
An assessment of $1,500 for the public safety equipment fund
Court costs
Mandatory drug and alcohol screening
Mandatory drug and alcohol counseling
Per ARS 28-1384, your vehicle will also be forfeited and seized by the State.
Aggravated DUI for three or more offenses is a Class 4 felony. A felony record will cause you to lose your right to vote until completing your sentence for a first felony and until a court restores the right upon petition for a second offense. You also lose the right to possess a firearm.
---
Finding the Best Attorney for a Third or Subsequent DUI in Maricopa County
Regardless of what happened in prior DUI cases, you may have defenses available to avoid a third or subsequent DUI conviction. Having an experienced attorney represent you is the best opportunity you'll have to identify those defense and fight the charges. Call James E. Novak, a Mesa third DUI lawyer, today at (480) 413-1499 to set up a free consultation.