White Collar Crime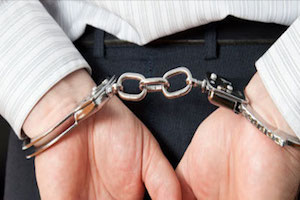 White collar crimes typically refer to a type of financial, corporate or economic crime often committed by employees or professionals using deception, as opposed to violent crimes that involve force.
When most people are asked about various forms of white collar crime, they generally start discussing recent events like the fall of Enron or Bernie Madoff and his investment Ponzi-scheme. Although these are the cases that make the front pages of newspapers and magazines, there are many other more common forms of white collar crimes, including forgery, identity theft and credit card fraud. White collar crimes in Arizona can result in serious penalties and consequences, which makes the search for a competent criminal defense attorney very important.
Unlike many criminal offenses, individuals involved in white collar crime may realize they are under investigation prior to being charged with a criminal offense. If you have been accused of a white collar crime in Arizona, it is important to consult with an experienced Maricopa County white collar criminal defense attorney as soon as you believe you may be under investigation.
Mesa White Collar Crime Lawyer
If you or a loved one has been charged with a white collar crime in Mesa, or in the cities of Phoenix, Tempe, Chandler, Gilbert or Scottsdale, contact the Law Office of James E. Novak for a free consultation. Attorney James Novak will go over your case and provide you with the information necessary to make an informed decision about how to proceed with your case. Call the Law Office of James E. Novak for a consultation at (480) 413 - 1499 today.
Attorney James E. Novak, a Phoenix criminal defense lawyer, can handle every aspect of your case, including pre-trial investigation, witness interviews, legal research, defense identification, grand jury and motion practice, plea negotiations, and, if necessary, full litigation at trial and on appeal.
---
Mesa White Collar Crimes Information Center
---
Forgery Offenses in Gilbert
One of the most common types of white collar crimes in Arizona is Forgery. According to ARS § 13-2002, forgery is committed when a person purposely defrauds someone by falsely making, completing, or altering a written instrument. Forgery is also committed when a person knowingly possesses a forged written instrument or offers a forged instrument that contains false information.
Instruments that are commonly forged include:
Checks
Money Orders
Deeds
Titles
Bonds
Currency
Corporate Documents
In addition, the possession of five or more forged instruments may give rise to an inference that the instruments are possessed with an intent to defraud. This means that just having the documents may be incriminating enough to have criminal charges brought upon you.
Forgery is a class 4 felony in Arizona which has a presumptive sentence of between 1.5 and 12 years in prison and fines of no less than $750. If the forged instrument is used in connection with the purchase, lease or renting of a dwelling that is used as a drop house, it is then likely to be moved to a Class 3 felony, bringing with it a presumptive sentence of 2.5 to 20 years in prison.
---
Chandler Fraudulent Scheme Crimes
As stated in ARS §13.2310, fraudulent schemes are committed when:
Any person who, pursuant to a scheme to deprive a person of the intangible right of honest services, knowingly obtains any benefit by means of false or fraudulent pretenses.
Examples of fraudulent schemes could include blackmail, bribery, bank fraud, extortion, embezzlement, investment schemes and insurance fraud, among others.
A first-offense fraudulent schemes charge can result in a class 2 felony, which can lead to a presumptive prison sentence of 3 to 12.5 years. If the individual has one prior conviction, the presumptive sentence is between 4.5 and 23 years in prison. For those who have two prior convictions, it is presumed that the prison term will be 10.5 to 35 years.
Furthermore, if the amount of benefit received by the defendant from the commission of the offense is valued at $100,000 or more, probation is not be an option and the prison range must be served.
---
Identity Theft Crimes in Tempe
Identity theft comes in many forms and is very common in the state of Arizona. A 2004 study shows that the state recorded 142.5 complaints per 100,000 residents, making it the second worst state for identity theft in the nation. Some of the most common categories of this type of offense in Arizona include employer-related fraud and credit card fraud. According to ARS § 13.2008, identity theft can occur when:
A person knowingly takes, purchases, manufactures, records, possesses or uses any personal identifying information of another without their consent to obtain or use that person's identity for any unlawful purpose or to cause loss to that person.
A person knowingly accepts personal identifying information from another who is not the actual person identified by that information.
There are many examples of this offense. For instance, if a person uses another person's name for any reason, uses a person's identity to obtain products or service using their good credit standing, uses another person's insurance information to obtain medical care, or uses a business's name to obtain credit.
Taking the identity of another person or knowingly accepting the identity of another person is considered a class 4 felony in Arizona, which can result in a sentence between 1.5 and 12 years in jail and up to $150,000 in fines. If five or more persons are harmed, or the loss totals $3,000 or more, the offense will be reclassified as "aggravated identity theft" and become a class 3 felony.
---
Scottsdale Credit Card Fraud
In Arizona, credit card fraud is described in ARS § 13.2105, which states that a person commits fraudulent use of a credit card if that person, with the intent to defraud:
Uses, for the purpose of obtaining anything of value, a credit card or credit card number obtained which the person knows is forged, expired, cancelled or revoked; or
Attempts to obtain anything of value by falsely representing that they are the owner of the credit card.
Fraudulent use of a credit card in Scottsdale is punishable as a class 1 misdemeanor. If the value of the goods obtained or attempted to be obtained is $250 or more but less than $1000 in any consecutive six-month period the offense is a class 6 felony, which comes with a sentence of .5 to 4.5 years in prison. If the value of all goods obtained or attempted to be obtained is $1000 or more in any consecutive six-month period, the offense is punishable as a class 5 felony, which can result in a prison sentence ranging from .5 to 6 years in prison.
You must also remember that you do not have to use the credit card to be convicted of this offense. If a friend is in possession of the credit card and offers to buy you an item or service, you could then be charged.
---
Resources for Mesa White Collar Crimes
Arizona Courts – This site gives information on the entire Arizona court system along with pertinent addresses and resources on criminal law, including white collar crimes.
Maricopa County Court – This site has specific information for those in Maricopa County about the local and municipal court system, along with links and resources concerning legislative information, the attorney general, and. It also allows you to find and research specific cases, and review a glossary of terms.
Central Court Building
201 W. Jefferson
Phoenix, AZ. 85003-2243
Arizona Revised Statutes – This lists the specific statutes that discuss the criminal code and white collar crimes in Arizona. Chapter 13 includes all the pertinent information needed to understand what constitutes a white collar crime.
---
Law Office of James E. Novak, PLLC | Tempe White Collar Crime Attorney
Accusations of a white collar crime can be a delicate situation that needs to be acted upon in the most effective and pragmatic way possible. Because of this, it is vital to align yourself with a competent and knowledgeable criminal defense attorney in Mesa who understands Arizona's white collar laws and can put you in a favorable position with regards to your charges. James Novak of the Law Office of James E. Novak can provide you with legal understanding necessary to fight your case in a professional and studied manner. Considering that consultations are free, it is in your best interest to discuss your white collar criminal charges right away.
Whether you have been charged with fraudulent schemes in Scottsdale, credit card fraud in Gilbert, or identity theft in Chandler, James Novak of the Law Office of James E. Novak has the resources necessary to provide you with the competent and intelligent counsel that is imperative to the success of your case. Call the Law Office of James E. Novak at (480) 413-1499 today or send us an online message.