Drive-By Shooting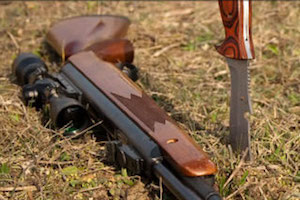 If you are charged with participating in an incident in which you are alleged to have shot from a vehicle at a person, another vehicle or a building, you may face serious felony charges. Under Arizona law, you are also in danger of losing your automobile. Arizona statutes call for any person convicted of a crime involving drive-by shooting to be seized.
Mesa Drive-By Shooting Lawyer
If you have been accused of engaging in a drive-by shooting, it is critical that you act immediately to protect both your liberty and your vehicle. As a former Maricopa County prosecutor, James E. Novak understands criminal courtrooms and knows how to fight for the rights of those accused of crimes. He will work to obtain the best possible result for you, including getting your charges reduced or dismissed.
Call us today at (480) 413-1499 to schedule a free consultation with a Mesa drive-by shooting lawyer. We represent clients throughout Maricopa County, including Mesa, Tempe, Gilbert, Scottsdale, Chandler and Phoenix.
---
Overview of Drive-By Shooting Law
---
Criminal Charges in a Drive-By Shooting
The crime of drive-by shooting is defined in ARS 13-1209 as intentionally firing a weapon from a motor vehicle at another person, another vehicle or an occupied structure. An "occupied structure" means a building used for lodging, business, recreation, transportation or storage that either is occupied by a person or is likely to be occupied by a person.
Drive-by shooting is a Class 2 felony.
---
Penalties and Vehicle Forfeiture for Drive-By Shooting
For a first offense, drive-by shooting carries a presumptive sentence of a 10.5 years in prison, but the sentence can range from seven to 21 years. The extent of the sentence can depend on factors including whether anyone was injured, whether anyone involved was younger than 18 and other important factors.
Additionally, ARS 13-1209 calls for any vehicles used in a drive-by shooting to be forfeited and seized. It is auctioned. The government keeps the proceeds of the sale. The vehicle is seized for forfeiture regardless of whether or not the owner is the person convicted of the crime.
Additionally, the person convicted must surrender their driver's license. The license will be revoked for one to five years. If accused of driving during this period, the defendant will face separate criminal charges.
---
Finding the Best Drive-By Shooting Attorney in Maricopa County
With such severe penalties, it is critical that you have a strong defense. James E. Novak will examine every possible defense in your case, and work to find the holes in the case against you so that your case will be reduced or dismissed. It's important to remember that Maricopa County prosecutors must prove every element of their case against you, including that you were in the vehicle. Call us today at (480) 413-1499 so we can be being working on your case after a free consultation.