DUI with Injury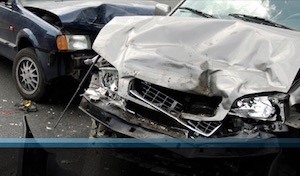 There are various classifications of DUI in the state of Arizona, with the harshest penalties applying to the offenders who allegedly committed a DUI where another individual was involved, be it a passenger or a victim. If you do happen to be involved in an accident where someone is injured, the consequences of a DUI will most likely be very great.
If you are found to have been driving under the influence of alcohol, drugs or controlled substances after an accident involving injury to another person, the state of Arizona considers this a felony offense. This offense is also known as aggravated DUI, which is the most severe DUI offense in Arizona and results in the most serious penalties.
Upon an accident, you may be subjected to field sobriety testing and testing for blood or breath alcohol concentration or content (BAC or AC). If you are convicted of the DUI offense, the penalties can vary depending on the BAC level. A BAC ranging from 0.08% to 0.014% can result in charges for a DUI offense. A BAC ranging from .015% to 0.199% BAC can result in charges for an extreme DUI, and any BAC over .20% is considered a super extreme DUI in Arizona.
Tempe DUI with Injury Attorney
If you or a loved one has been charged with a DUI with injury in the state of Arizona, particularly in the cities of Phoenix, Scottsdale, Gilbert, Mesa, Tempe or Chandler, it is in your best interest to retain a qualified and effective DUI defense attorney who has the legal understanding to put you in a favorable position with regard to the future of your case. A capable DUI injury lawyer will fight to protect your rights and make sure you are treated fairly, while doing all that they can to produce favorable results.
Attorney James Novak understands the severity of a DUI with injury charge and is experienced at defending DUI cases and your legal rights. Call the Law Office of James E. Novak for a free consultation at (480) 413-1499 about your alleged DUI with injury.
---
Scottsdale DUI Injury Information Center
---
Chandler DUI with Injury Definition
Before defining DUI with injury, it is necessary to define DUI in general. According to ARS §28.1381, A DUI occurs if the alleged offender drives when:
Under the influence of liquor, any drug, a vapor releasing substance containing a toxic substance, or any combination and the offender is impaired to the slightest degree;
The alleged offender's alcohol concentration level is .08 or more within two hours of driving or being in physical control of a car;
There is any controlled substance in the alleged offender's body; and/or
The driver is operating a commercial motor vehicle with an alcohol concentration of .04 or more.
If a person is under the influence according to the above factors and an injury to another occurs, either in your car or outside of it, you may be charged with a felony DUI with injury, or Aggravated DUI. More specifically, the Arizona Revised Statutes §28.1383 states that you may be charged with a felony or aggravated DUI if:
The DUI involves a motor vehicle accident which resulted in bodily injury or significant harm to another person, pedestrian, driver or passenger in a vehicle.
Taking both of these statutes into account, it shows that although you may have only a minimum amount of drugs or alcohol in your system, if an individual is injured due to your alleged negligence, your charges will move from a misdemeanor in most cases to a more serious felony offense.
---
DUI Injury in Mesa Penalties
Considering that a DUI with Injury is classified as a felony offense, the already harsh penalties for someone found driving under the influence will most likely be increased. This not only means possible additional jail time, but also larger fines and other additional penalties. Basically, a DUI injury charge can result in enhanced penalties on top of a normal DUI if the alleged offender is convicted.
According to ARS section 28.1383, a DUI with injury, or aggravated DUI, is punishable as a Class 4 Felony. Currently, a Class 4 Felony can result in the following presumptive sentence for a first time offender:
1.5 to 3 years in prison and/or fines of up to $150,000; probation eligible
If you happen to be a repeat offender, the sentence will be added to based on the statutory guidelines. A second time DUI offender can face a possible sentence of 2.25 to 6 years, while a third time offender may be required to serve 8 to 15 years in prison and/or fines of up to $150,000.
---
DUI Injury in Tempe Additional Consequences
Along with prison sentences and fines, a convicted Phoenix DUI injury offender may also be given a wide variety of other requirement and punishments as well. Some of these additional penalties can include:
Driver's license revocation for at least three years,
Mandatory drug and/or alcohol screening and counseling,
Mandatory traffic school,
Up to five years probation,
Mandatory community service,
Driving record points, and/or
Installation of ignition interlock device on all vehicles.
Along with these penalties, a felony conviction will be recorded on your permanent criminal record, which has the potential to limit your ability to apply for or be hired at certain jobs, receive government entitlements, participate in electing public officials or run for public office, among others. As you can see, there are too many issues and complications that can arise not to take a DUI with injury charge very seriously. With all the possible implications and consequences that follow a conviction for this crime, retaining competent legal counsel is paramount in fighting these charges and getting your life back on track.
---
Gilbert DUI with Injury Resources
DUI Law Blog – This website offers up to date DUI news and science, along with specific issues regarding DUI law in Arizona
Arizona Department of Motor Vehicles – This site defines driver information for the state of Arizona, which includes license info, frequently asked questions and registration compliance and reporting violations. The physical address of the DMV is:
Motor Vehicle Division
PO Box 2100
Phoenix AZ 85001-2100
Arizona Revised Statutes – Transportation – This section of ARS discusses definitions and violations with regard to motor vehicles in the state of Arizona. The specific chapter is 28.1383.
---
Law Office of James E. Novak, PLLC | DUI with Injury Lawyer in Mesa
A DUI with Injury charge in Arizona is a very serious issue and needs to be met with immediate action so as to keep it from developing into a very costly and painful situation. With all that you can lose from a felony DUI conviction, it is in your best interest to fight the charges early on with a qualified DUI defense lawyer at your side.
Arizona law can be quite confusing to those who do not have a broad legal understanding, with many individuals mistakenly going about the process in the wrong manner. A charge like DUI with Injury is not to be taken lightly and needs to be fought by a capable and informed attorney who knows the laws and can make every effort to put you in a favorable position.
If you or a loved one has been charged with a DUI with Injury in Maricopa County, including the surrounding cities of Mesa, Tempe, Phoenix, Scottsdale, Gilbert or Chandler, contact the Law Office of James E. Novak today for a consultation. James Novak is an aggressive DUI attorney in Tempe who will make every effort to help you achieve the most desirable outcome for your particular situation. Contact the Law Office of James E. Novak at (480) 413-1499 for a consultation about your DUI with injury throughout Maricopa County in Arizona.