Aggravated Domestic Violence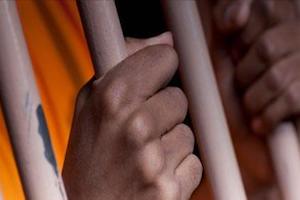 Dealing with actual or alleged domestic violence is a difficult and emotional experience that is surrounded by many negative implications. If you have been charged with aggravated domestic violence, you need to take the steps necessary to clear your name and fight the allegations.
With the social stigma and possible consequences that can result from aggravated domestic violence charges in Maricopa County, the best course of you can take is to expediently find an Arizona criminal defense attorney that can provide accurate and studied legal counsel in order to make this process as quick and painless as possible.
Mesa Aggravated Domestic Violence Attorney
For those dealing with an aggravated domestic violence charge, the most desirable course of action would be to find an experienced and competent Arizona criminal defense attorney who will not settle for the easiest outcome. James E. Novak of the Law Office of James E. Novak has over a decade of experience handling domestic violence cases and can provide you with important legal guidance and confident representation in all aspects of your case. He represents clients throughout Maricopa County, including Mesa, Tempe, Gilbert, Chandler, Phoenix, and nearby areas. Call the Law Offices of James E. Novak at (480) 413-1499 for a free and honest review of your defense options today.
---
Types of Domestic Violence in Maricopa County
Arizona Revised Statutes § 13.3601 states that domestic violence can include any of the following:
Negligent homicide
Manslaughter
Second degree murder
First degree murder
Endangerment,
Threatening or intimidating
Assault
Aggravated assault
Custodial interference
Unlawful imprisonment
Kidnapping
Sexual assault
Criminal trespassing
Criminal damage
Interfering with judicial proceedings
Disorderly conduct
Cruelty to animals
Use of a telephone to intimidate or threaten
Harassment
Aggravated harassment
Stalking
Surreptitious photographing or filming
Child abuse
---
Aggravated Domestic Violence in Tempe
According to ARS 13.3601.02 domestic violence becomes "aggravated" domestic violence if:
A person, within a period of eighty four months commits a third or subsequent violation of a domestic violence offense.
In this definition, it is not a specific action that brings an aggravated domestic violence charge, but rather if the defendant is a repeat offender or not.
---
Examples of Aggravated Domestic Violence in Mesa, AZ
Although aggravated domestic violence can include a number of offenses, one of the most commonly charged aggravated domestic violence offenses is aggravated assault. The Arizona Revised Statutes § 13.1204 states that an individual can be charged with aggravated domestic assault if the person:
causes serious physical injury to another
uses a deadly weapon or dangerous instrument
commits the assault while the victim is bound or restrained, or while the victim's ability to resist is impaired
commits assault by force which causes temporary but substantial disfigurement, temporary but substantial loss or impairment of any body organ or part, including fractures
commits the offense by entering another's home
is at least 18 years old and commits the offense against a person who is under 15
violated the terms of a protective order
Domestic violence will become part of the charge depending on where and to whom the assault occurred. According to ARS §13-3601, domestic violence can occur if the victim and defendant are connected under the following circumstances:
The victim is married or formerly married to the defendant, or they are residing or have resided in the same house.
They have child in common
They are related by blood or by marriage (parent, grandparent, child, brother, father-in-law, stepchild, etc…)
If the victim is a child who lives in the same house as the defendant and is related by blood to a former spouse or person who resides in the house
If the relationship is or was romantic or sexual
---
Penalties for Aggravated Domestic Violence in Tempe
The state of Arizona takes domestic violence very seriously, and the penalties for a conviction can be harsh and extensive. If you have been charged with aggravated domestic violence in Arizona you can potentially be charged with a class 5 felony conviction, which is punishable by:
1 to 4 years in prison, and/or
$750 to $150,000 in fines
However, the conditions and restrictions may change depending on the circumstances surrounding your situation.
If the defendant already has two domestic violence convictions within the last eighty-four months, they will not be eligible for probation, pardon, commutation or suspension or release on any other basis until serving at least four months in jail.
If the defendant has three or more domestic violence convictions with the last eighty-four months, they are not eligible for probation, pardon, commutation, or suspension of sentence or release until the person has served at least 8 months in jail.
---
Law Offices of James E. Novak | Mesa Aggravated Domestic Assault Lawyer
The possible consequences for a guilty verdict in a felony aggravated domestic violence case can be extensive and harsh. Failure to have proper representation can truly mean the difference between a not guilty verdict and the maximum sentence. It is important to align yourself with a qualified and trustworthy criminal defense attorney who understands the legal process and will make every effort to put you in the most favorable position possible for your unique case.
If you have been arrested for aggravated domestic assault in Maricopa County, including Mesa, Tempe, Chandler, Gilbert, Scottsdale and Phoenix, contact the Law Offices of James Novak today. Call (480) 413-1499 for a free consultation or send a message online.