Vehicular Endangerment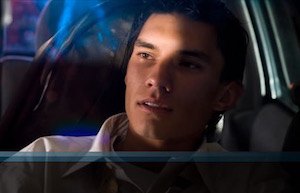 While some traffic offenses may seem minor, the charge of endangerment is a serious allegation. It is a felony charge that can lead to prison time and large fines. If you are facing an endangerment charge, you need a skilled attorney to help you protect your rights and your future.
Mesa Vehicular Endangerment Defense Attorney
As an experienced lawyer with over 15 years of defending clients from felonies and misdemeanors, James Novak can help you defend your future from this serious accusation. He knows that this charge can affect your future for years, and he proactively fights for each and every client. For hundreds of clients facing an array of traffic charges, Novak has helped to reduce or dismiss their charges, but he is not afraid to fight for a not-guilty verdict on your behalf.
If you are facing a vehicular endangerment charge in Maricopa County, inlcuding the cities of Tempe, Mesa, Scottsdale, Chandler, or Gilbert, don't hesitate to call the Law Office of James E. Novak at (480) 413-1499 today and schedule a free consultation with our legal team.We can help you in your fight against this serious charge.
---
Arizona Vehicular Endangerment Charge
According to Arizona Statute 13-1201, a person commits this offense by "recklessly endangering another person with a substantial risk of imminent death or physical injury" by driving their car or truck in a reckless manner. Endangerment is classified as a class 6 felony only if the victim suffered a substantial risk of imminent death. Otherwise, the charge is a class 1 misdemeanor.
This charge is sometimes combined with other traffic offenses, such as:
Speeding
DUI
Severe car accidents
In order for the prosecution to prove this accusation, they must establish that you grossly disregarded the safety of others while driving an automobile. This can be established through a very high BAC, or a driver speeding an excessive amount.
---
Penalties for an Endangerment Conviction
If the incident in question directly threatened the life of the victim, the charge will be classified as a class 6 felony. Arizona's criminal justice system provides more severe punishments for repeat offenders, so if you have any prior criminal history, it can increase the sentencing. For a first time offender, though, an endangerment conviction could lead to up to 2 years in prison, and may lead to a license revocation.
If the court finds a felony charge to be too severe for the crime, however, and only injury was imminent in the incident, the charge may be reduced to a class 1 misdemeanor, which carries a possible sentence of up to 6 months in jail and / or a fine of up to $2,500.
A conviction on your record will lead to a criminal history that can count against you in any other court situation, making it imperative to fight to keep a negative mark from your background.
---
The Law Office of James E. Novak | Tempe Endangerment Defense Lawyer
The legal team at the Law Office of James E. Novak is experienced in handling both felony and misdemeanor cases, and we are prepared to take on your case, no matter how difficult it seems. the Law Office of James E. Novak defends clients in Maricopa County, including Tempe, Mesa, Gilbert, Scottsdale and Chandler. To schedule a free consultation with our skilled attorneys, call us today at (480) 413-1499.